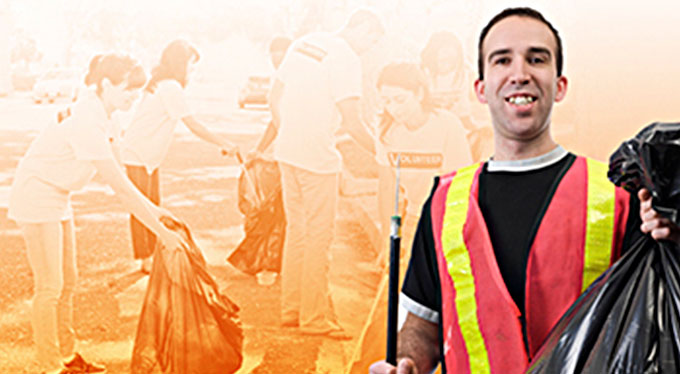 Adopt-A-Spot Litter Control
Adopt-a-Spot gives civic-minded individuals, organizations, and businesses the opportunity to participate in creating a cleaner, more beautiful San Antonio! Your group may choose to adopt a portion of a city street, several blocks, one or both sides of the street. The goal is to designate that area as yours to keep clean. Once a group has conducted one of three annual clean-ups, an Adopt-a-Spot sign with your organization's name or acronym on it will be installed at your adopted location. You must agree to sponsor the area for at least two (2) years.
By signing an Adoption Agreement, the volunteer(s) acknowledge the potentially hazardous nature of the work to be performed, and both jointly and severally, agree to the Program Terms listed below.
Volunteer Responsibilities:
Conduct a general cleanup of the adopted area a minimum of three (3) times per year.
Utilize safety vests as provided, and exert all due care and caution during cleanups.
Give each member of the group the Safety Information Sheet provided.
Return grabbers, safety vests and unused bags within one (3) working days after the cleanup.
Provide adult supervision for volunteers 15 years of age and younger.
Submit your cleanup information to the KSAB office on the provided response card within one (1) week of the cleanup.